REVIEW Dog Beach – Playa Canina Las Moreras (Mazarron)
25 February 2021
0 Comments
It is hot. It's scorching, boiling, roasting, muggy and clammy. It gets difficult for us humans to deal with these high temperatures, but can you imagine what struggle it must be for our four-legged friends??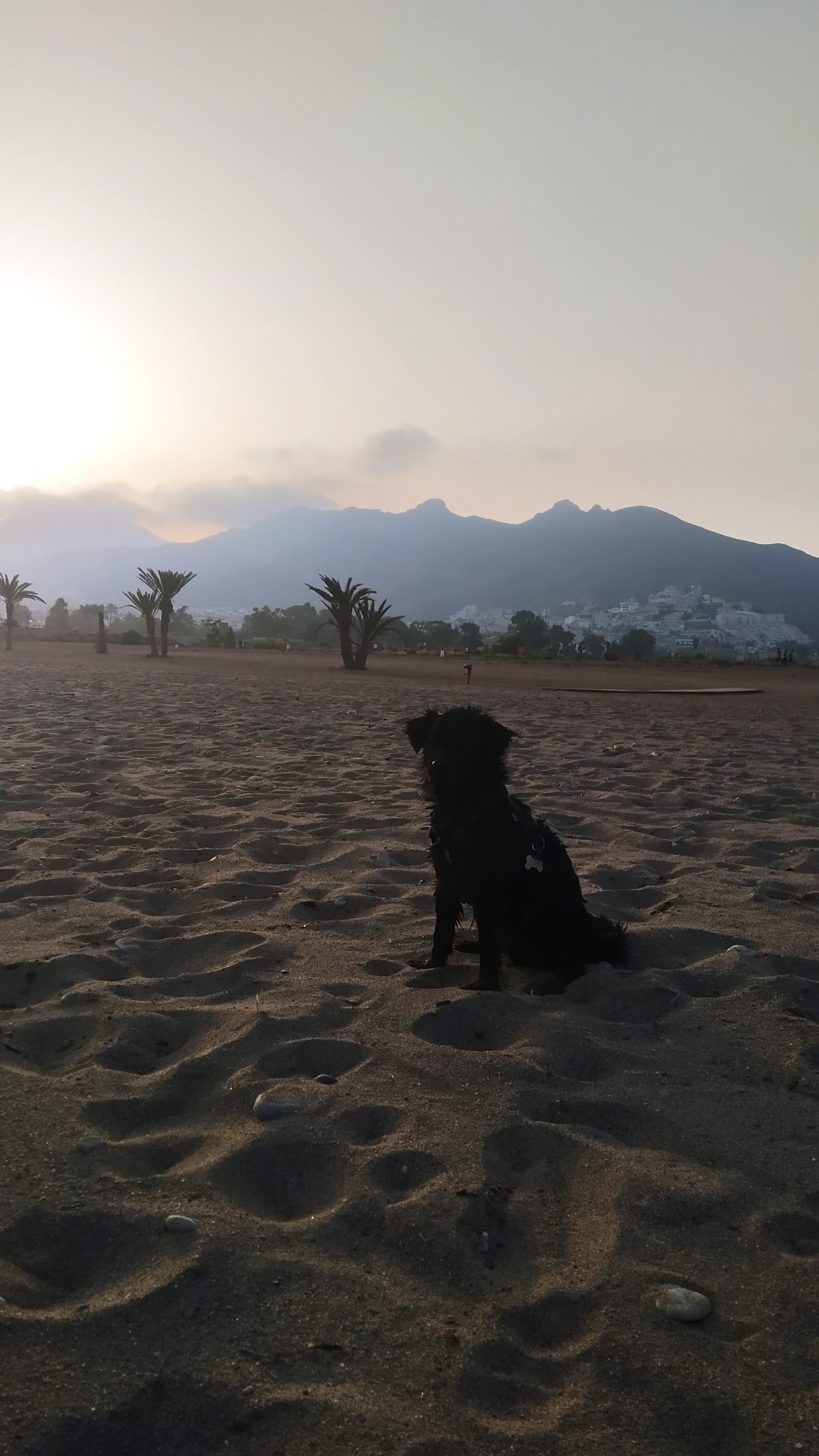 We've got a two-year-old [insert breed here] – [insert breed here] mix, called Sammy, who is fairly good with heat, but as the ground too hot, almost lava-like throughout most of the day, walks are not happening and he decides to retreat himself to dark and cool areas (a.k.a under beds, shower plates and so on) full of boredom and drowsiness. Uncool, right?? He's also on holiday and cannot do a thing! That's why my wife and I decided to relieve him from such hustle and bought him a small paddling pool, which we thought would harbour him lying in it whilst enjoying the, then pleasant heat. Well, big mistake. He hates the thing, he shakes at the simple sight of it, and getting it close to him is an uphill battle…first fail of the summer. But then we thought, how about the beach? And after some extensive research (being this the first website appearing under the google search "dog beaches in Murcia") we found what seemed to be doggo paradise beach. It's called "Playa Canina Las Moreras" and it's situated in the south-east in the Mazarrón area.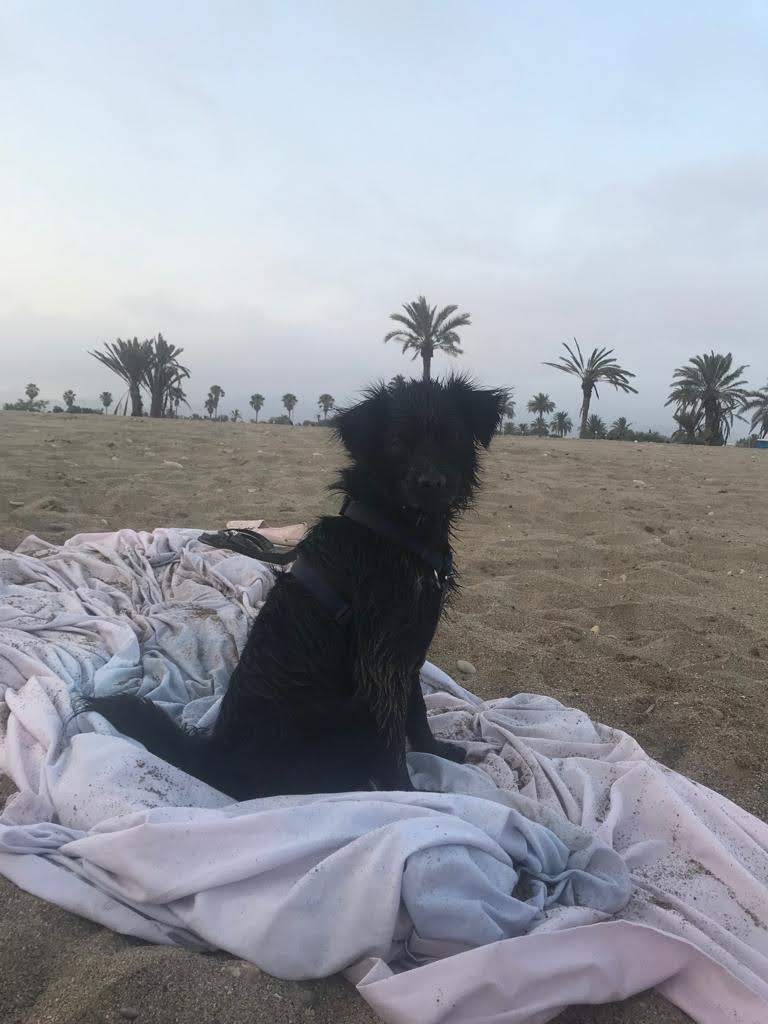 It's no more than a vast beach area with bins (for every dog poop needs) and pebbles mixed with sand. But, the environment, all the responsible owners with their many dogs, the water being a mild to cool temperature and the relaxing atmosphere was just more than we could bargain for. We showed up with no hopes and few prospects, as we had visited another doggy friendly coast area the year before and it turned out to be a fluke. But this time was just perfect. Sammy fit in perfectly fine since the beginning, as the rest of the people around were uber friendly and were perfectly conscientious of their dogs and also attentive and the sea was just to die for. We got in immediately, which for me was a revelation, as I can never do that (I know I'm a wimp!) only to be followed by an over-enthusiastic Sammy, who literally couldn't hold himself back from frolicking in the water and running around with the rest of the dogs, who soon joined in (after the mandatory butt-sniffing dog befriending routine) in their dog games. Big success, finally!
All in all, the time we spent there was highly pleasant, and cannot emphasise enough how refreshing it was to see everybody getting along for a better good, our doggos' well-being (this included cuddles from all over and numerous treats, lucky ones!!).
My only recommendation would be, and cannot even believe I was prepared for some of this, the number of visitors worth of towels, plus two, (save some for the return car trip, as they'll be highly needed) two blankets to sit in the sand, for comfort reasons, water and snacks, for both humans and dogs, a parasol (if you go during the day or early afternoon) and probably the most essential item, strap on sandals as opposed to flip-flops. They'll be 1000x times much more comfortable as you won't have to put up with walking all over rocks with your bare feet.

Hope you enjoy nearly as much as your dog will probably do!!