Restaurant Txio – Review
25 February 2021
0 Comments
A little gem in San Javier. Every good story starts with a gripping introduction, it sets the scene, explains why characters are in certain locations and connects you to their experience. Well, this one doesn't, but I'll try and make it as gripping as possible. It was an early summers evening and the temperatures were still in the 30's, everyone was wearing masks and keeping 1.5m distance from each other due to the recent pandemic, and after 2 months of confinement, Anthony & Marina decided they needed to make the most of life and their new found freedom and what better way than to visit a popular sports store in San Javier to buy swimming goggles. So that explains why we were in San Javier. After wading through holidaymakers and 2nd homeowners all looking to buy their new 'post-lockdown diet' swimming costumes we paid for our swimming goggles and left, feeling a small hole of hunger in our stomachs, maybe because of inhaling your own C02 for half an hour or maybe because we hadn't eaten all day. We decided to act on this feeling and find a tapas bar close by to have a 'Marinera' (typical local tapa with Russian Salad) and a glass of water. "OK Google, take me to the nearest tapas bar" When we arrived at google's recommended bar it was closed, but, we had noticed a little bar just down the road called Txio and decided to give it a go. As we entered the restaurant we were greeted by a friendly welcome and a homely, clean decor. We were seated and shown how to get the menu on our phones by scanning a QR code. The menu had all the Murcian classics, patatas bravas, marineras, croquetas but also a mix of some international cuisine too, this wasn't your standard tapas bar. This is what we ordered: A Marinera & Bicicleta A marinera is a typical Murcian tapa that is basically Russian salad on a bread stick with an anchovy on top and a bicicleta is without the anchovy. The waiter brought over this dish and explained that it wasn't your typical Russian salad and that it had another ingredient to it and we had to guess what that ingredient was. I didn't realise that grabbing a quick tapa was going to turn into a dining experience but I was wrong. We took our first bite and WOW, the added mystery ingredient was so familiar and by the time we had finished I had a pretty good idea to what it was and couldn't wait for the waiter to return to confirm. He returned and yes, my taste buds got it correct. #FoodCriticInTheMaking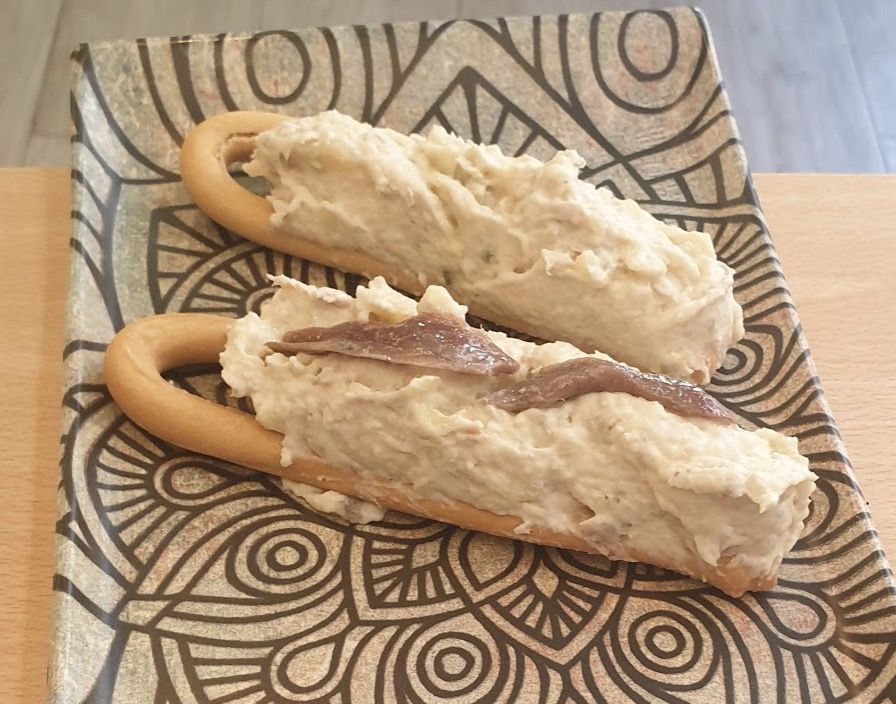 The next dish was a chicken & truffle croquette Again this was not your typical croquette, you could taste the time and effort that had gone into making it, the inside was creamy and it was cooked to perfection.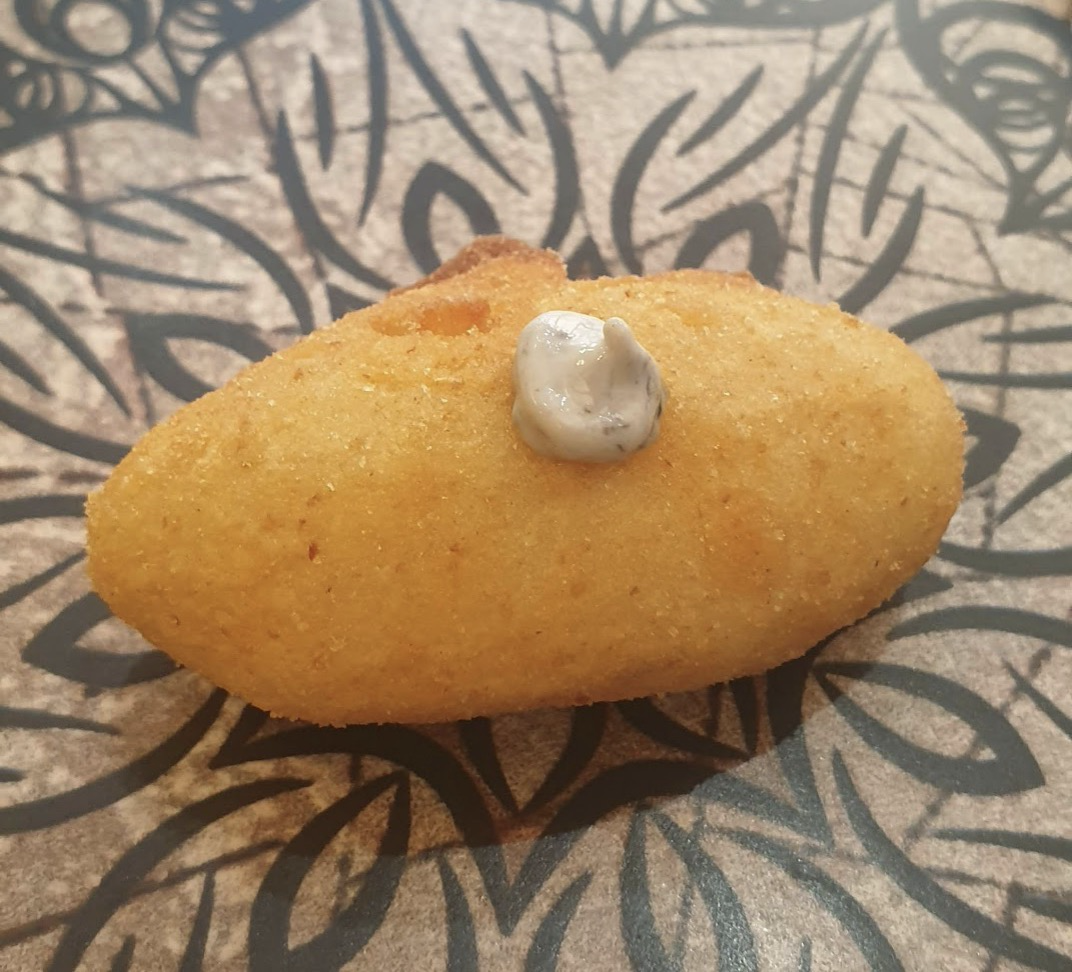 We then tried something that wasn't quite Murcian but still absolutely delicious. Edamame in kimchi and soy sauce. This had a chilli kick too it but just the perfect amount.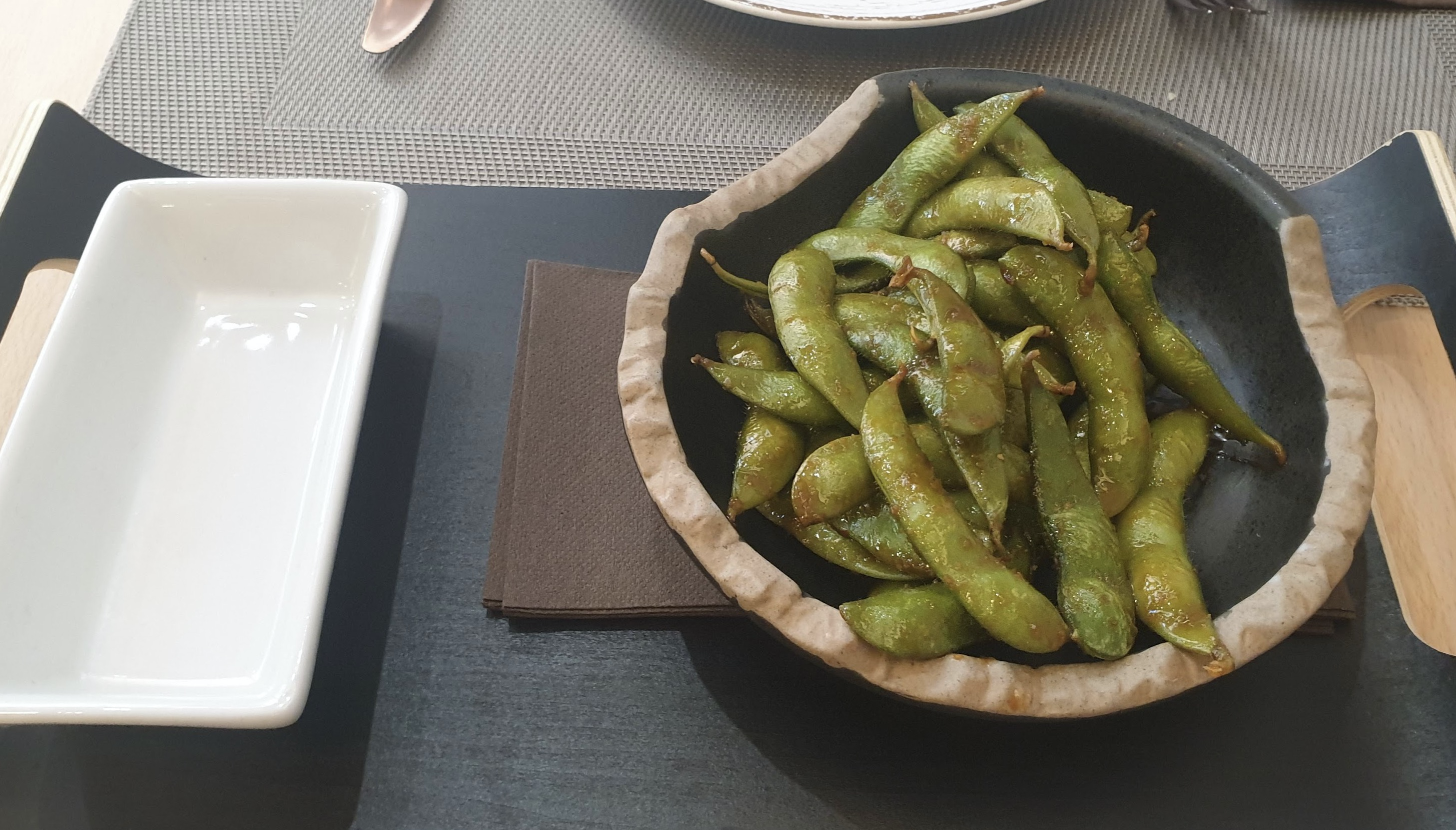 After we had finished the Edamarme we were starting to feel full, remember we were only looking for a quick tapa, but once we saw the quality of food here, we couldn't stop ordering. Next up was again another typical Murcian dish Patatas Bravas but you guessed it, with a twist a citric mayonnaise.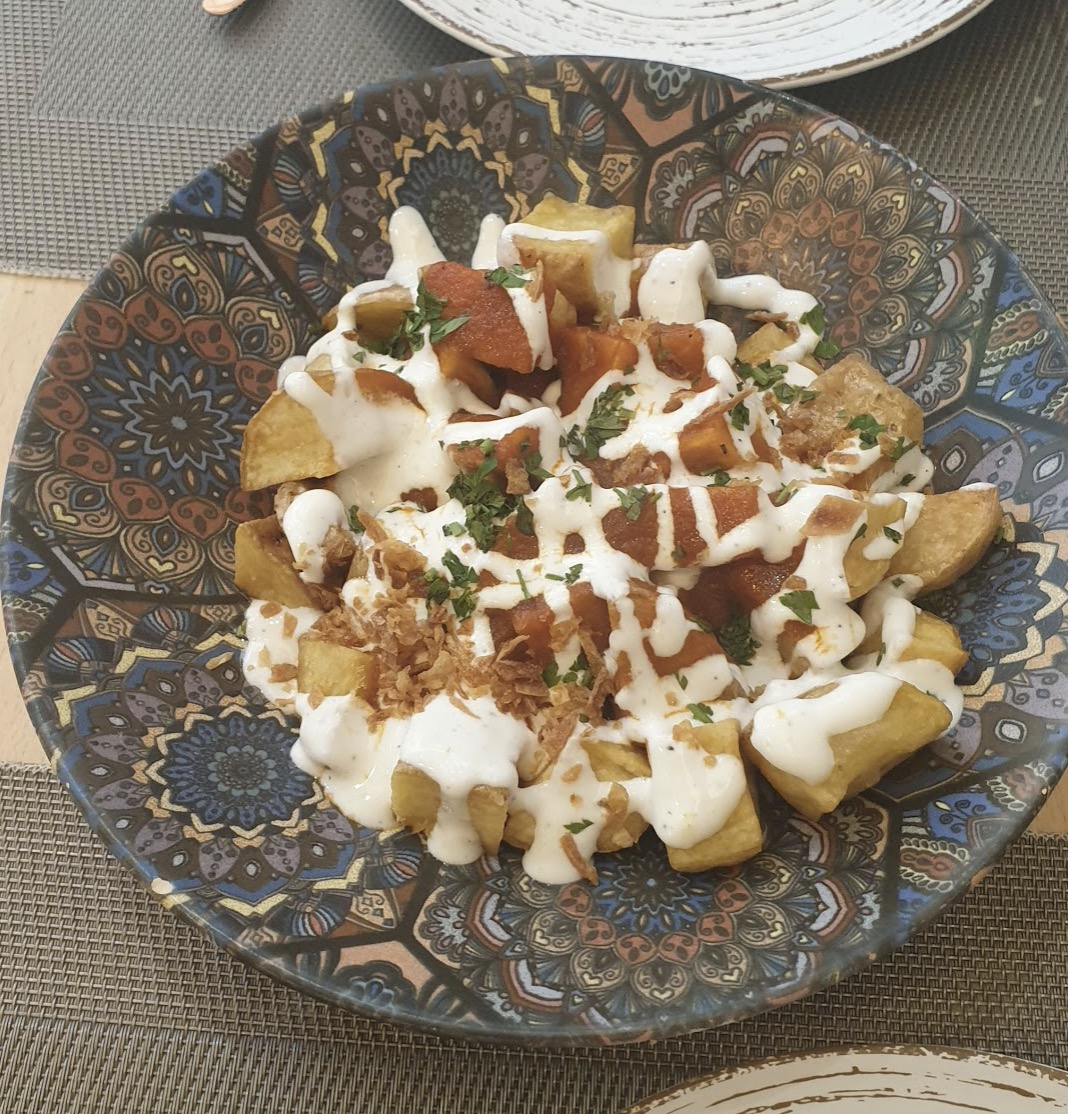 By this time we were well and truly full, but when the waiter explained the range of cheeses on their cheese board we couldn't say no. Two of the cheeses featured have won awards locally and nationally.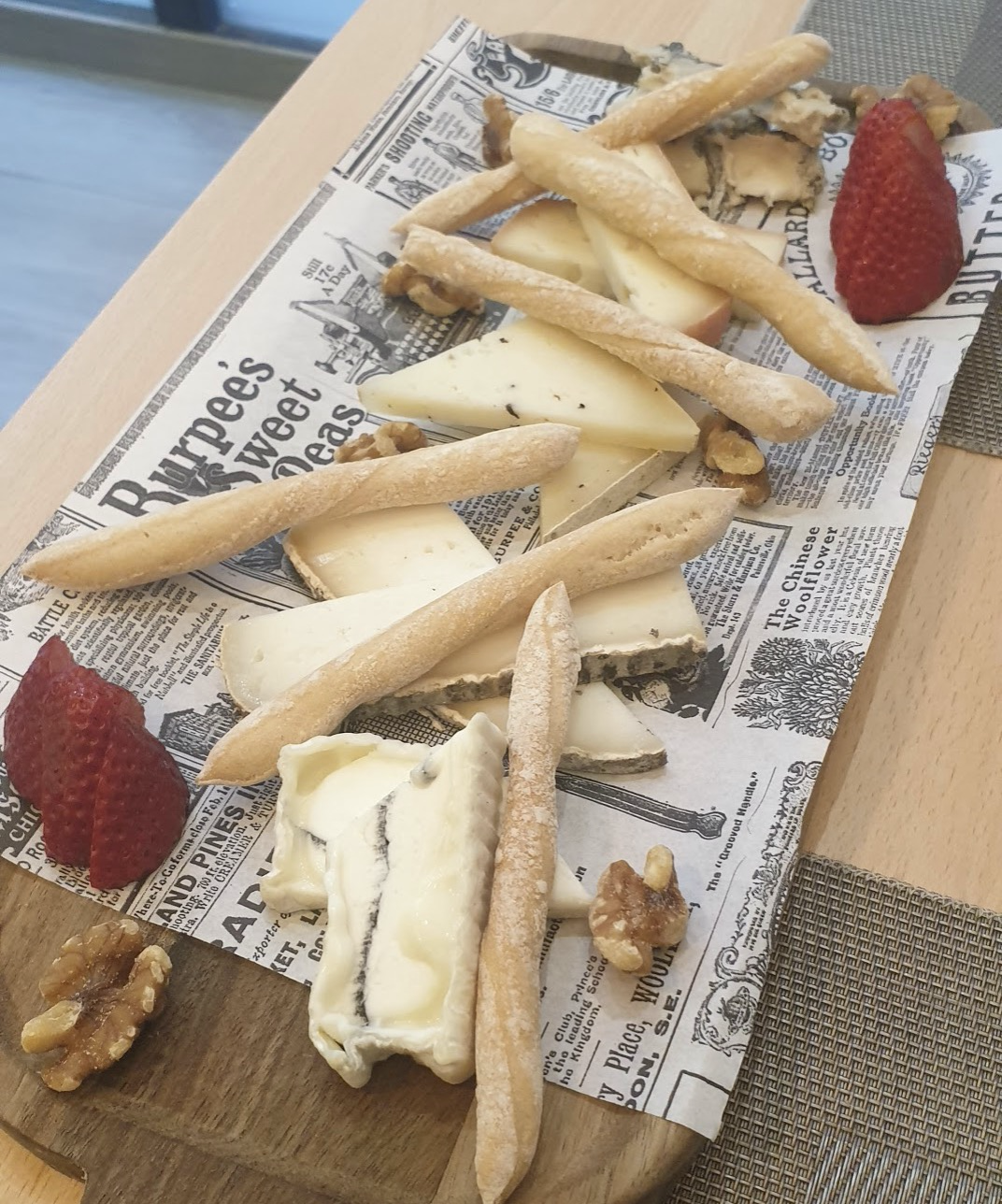 This was the perfect amount of cheese for 2 people and the strawberries were a nice touch. Now, Marina will be the first to tell you, no meal is complete without pudding and the waiter recommended the cheese cake however after eating the cheese board just before we decided on the one named chocolate in textures.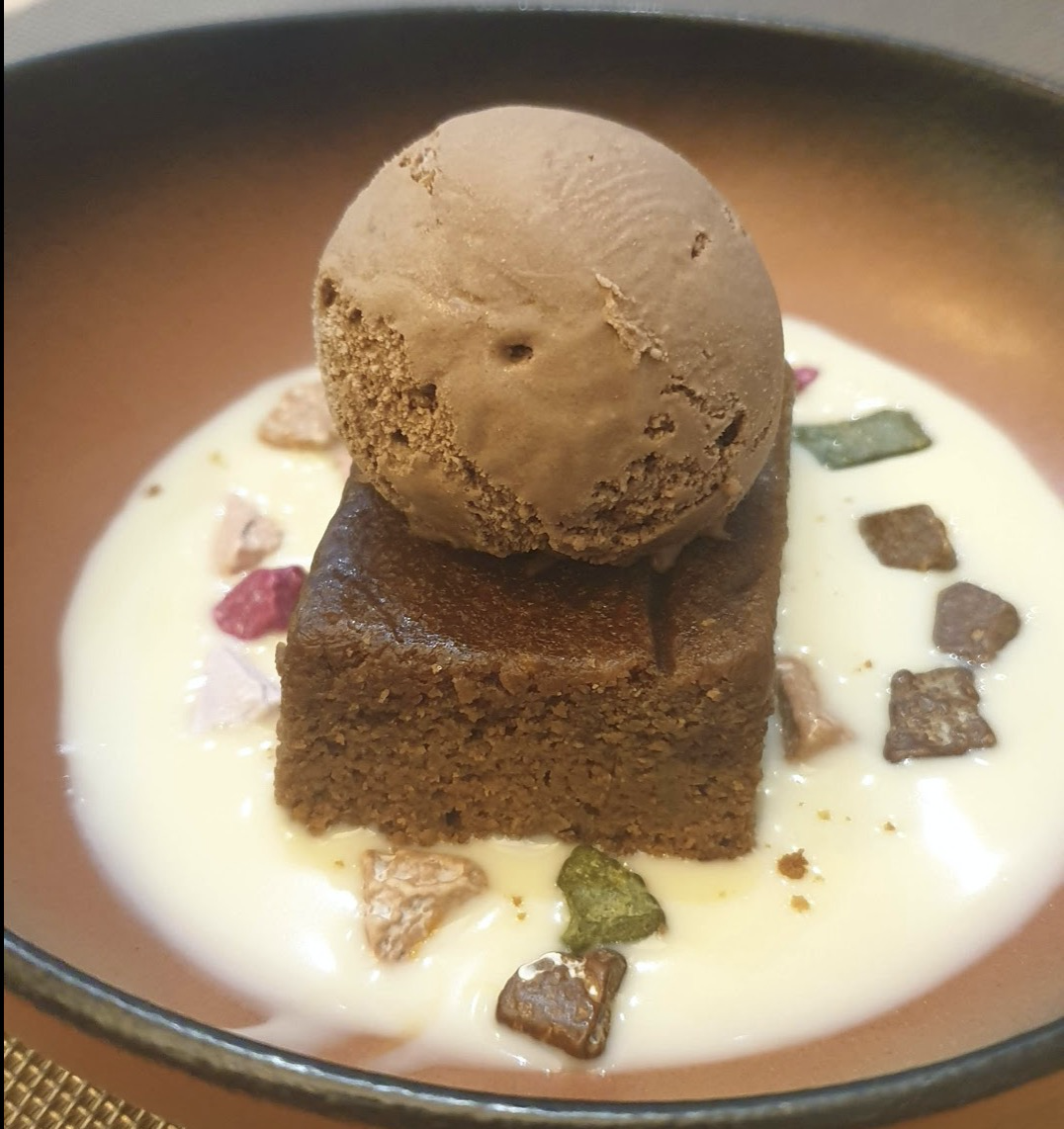 And as you can see there were a lot of textures the ice cream, the brownie, the white chocolate sauce and the crunchy chocolate flakes. We've been talking a lot recently about how the gastronomy scene in Murcia has grown exponentially in the last couple of years and this is another one of those places that will earn a name for itself in no time. The fact we randomly stumbled upon it makes me even more excited to know that there are so many more of these unique gems that we still haven't found or tried. We arrived here at 8pm and there were only a couple other tables occupied but lots had reserved signs and many people were arriving as we left just after 2100 so I'd recommend booking. Once we got home we did some more research on Txio and found out they have a sushi restaurant in La Ribera which is now on the list to try. Follow Txio on https://www.facebook.com/txiorestaurante/ Or ring +34 868 16 62 12 To reserve a table.
Calle Andrés Baquero, 2, 30730 San Javier, Murcia