Lunching at Rangla Punjab La Torre Golf Resort
25 February 2021
0 Comments
Last week we were able to experience the wonderful cuisine at Rangla Punjab Restaurant in La Torre Golf Resort. We were first greeted at the door by the lovely and welcoming waiter who showed us to a table and asked if it was ok for our meal. As we sat down overlooking the lake of the 9th hole, we were smiling ear to ear as we had noticed that the restaurant was pleasantly full with international locals from all over the resort (Spanish, English, Irish, Scottish, French, Belgium, Scandinavian.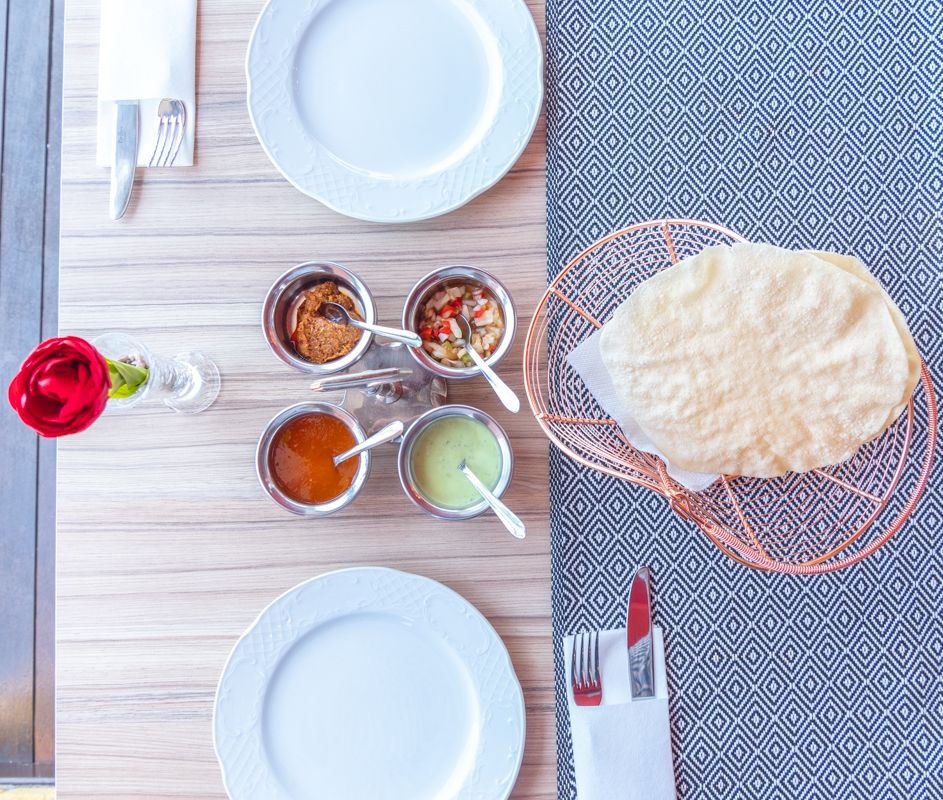 We were quickly served our drinks and having a few minutes to look over the menu we decided to try a few newer items that we haven't tried in other Indian restaurants before. We ended up ordering Onion Bhaji for starters and 2 vegetarian mains, along with a bowl of coconut rice and cheese naan bread.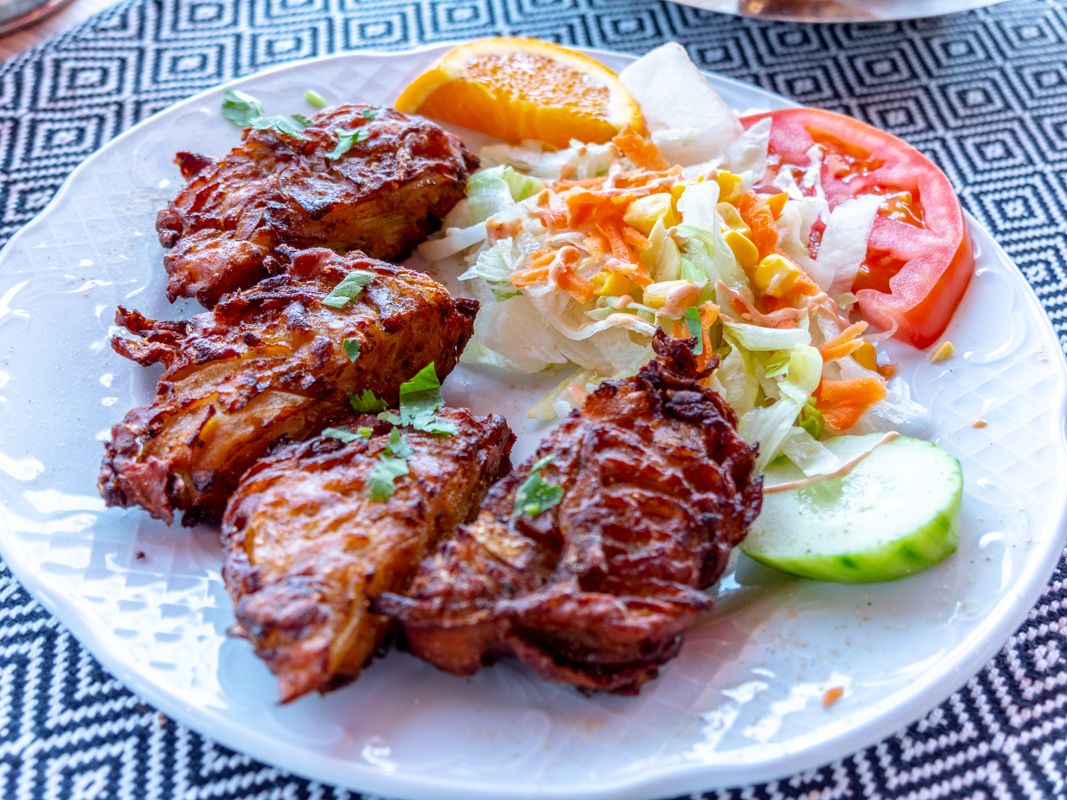 The dishes came out relatively fast, definitely faster than their opening nights, which due to malfunctioning fridges, caused a big delay in dishes being sent out in a speedy fashion. Both the mains were beyond delicious with one of them having a good heat to it and the other having a rich creamy sauce that was perfect for dipping the naan, both the main course came in traditional bowls as well as having a candle below to keep it hot for the whole meal.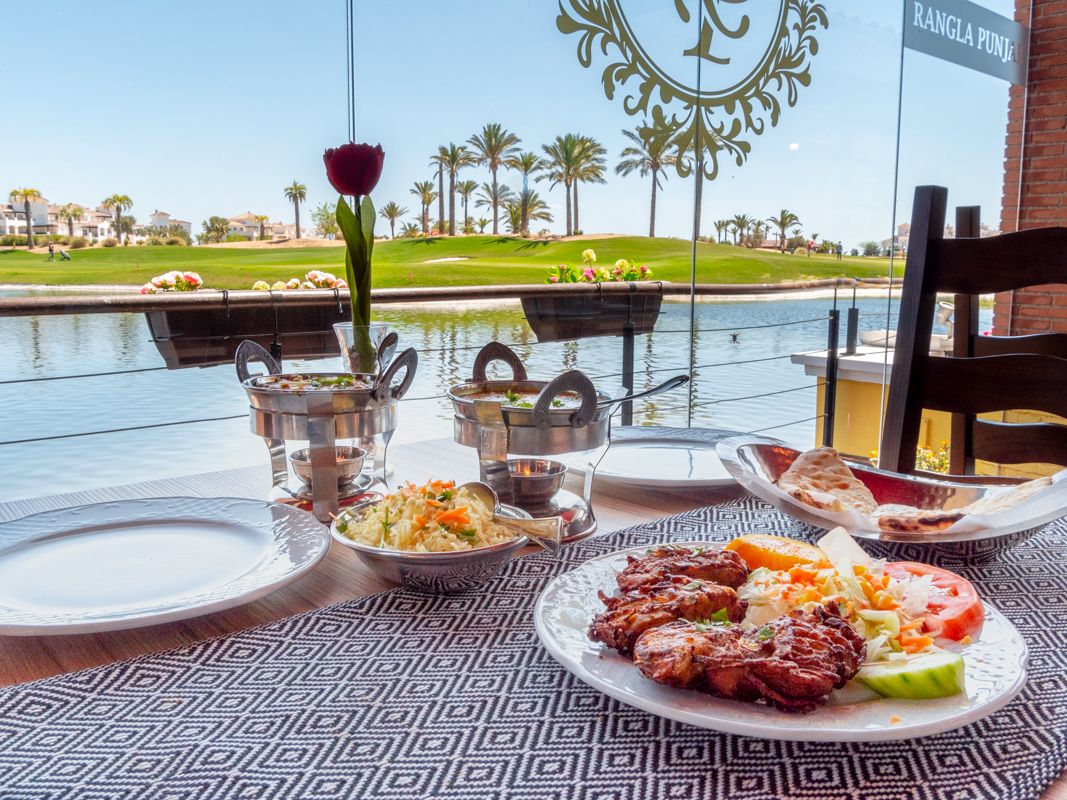 The views from the restaurant were by far a huge bonus to our meal, it added so much more to the experience being able to watch the golfers play the short Par three and many of them reaching for their golf balls in the lake (which made us chuckle). And finally, with the end of the meal and the Hindu music strumming softly in the background, we asked for the bill and was pleasantly surprised we had only spent €30 for a meal for two including drinks, starters, 2 mains, 1 rice and cheesy naan to split.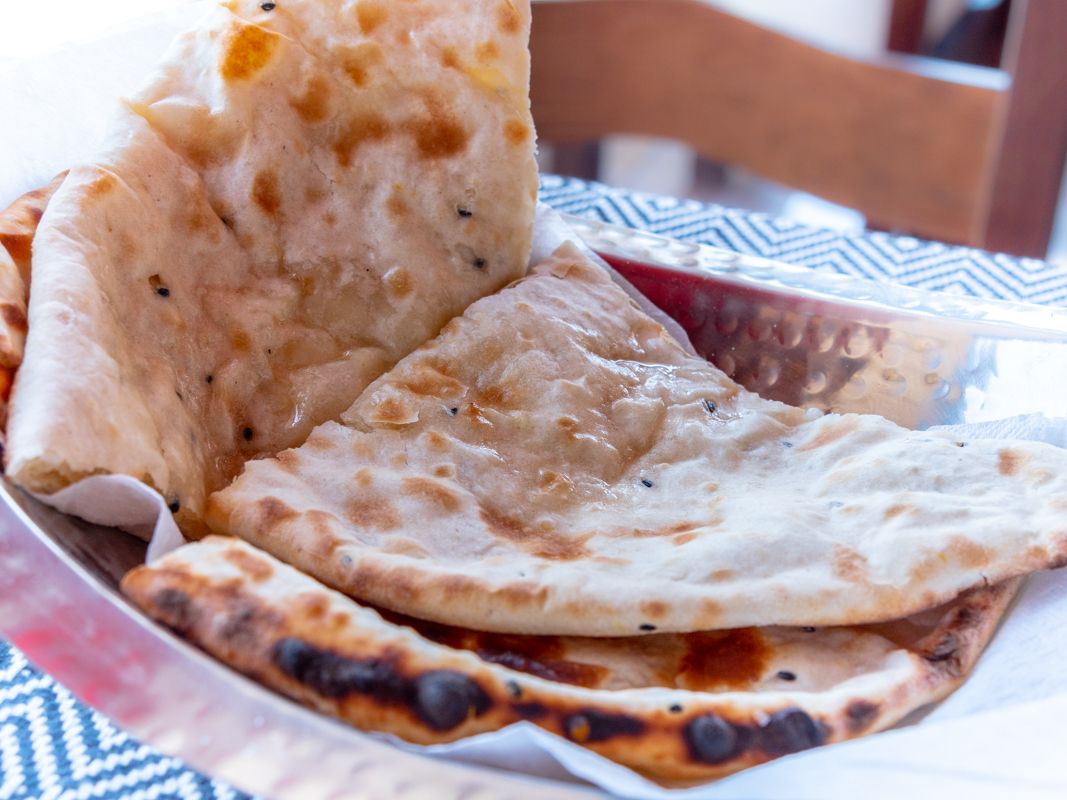 SO summing up our visit, we know that there are other Indian restaurants around the area, and honestly they all do a great job with food and customer service, but given the chance to spend a wonderful meal in the romantic setting overlooking the lake and golf course, it is such a great addition to the resort as well as the surrounding area too.

Bookings are essential for evenings, but lunches are easier to get a table
Phone number is +34 968 953 535