He's going to Golf again.
25 February 2021
0 Comments
The announcement has been made August 7th 2021, to golf again.
Before moving to Spain, with running a Development company, remodeling and constructing several of our own homes, on the whole, I still managed with the support of family to take part in my sporting interests, The normal, football, running, squash etc. and then the golf bug took hold.
Golf, not a game that came easy to me, but I always gave each sport 100% and more, and with many, many hours of practice ( "I hear the cries from many I should have kept practicing") I was able to enjoy some reasonable games, but as all good things come to an end with work offers of a management role abroad, continued support in the family business Keystyle Properties and an opportunity to take part in a charity cycle event in the French Alpes which has continued with many further endurance events my playing days came to an end in 2014.
So with the kind invitation to present the Charity Shield competition prizes, a competition, and event that means so much to our whole family, that has grown past anyone expectations thanks to the many organisers of the various events each year I made the announcement that I would play for fun, one more time (and another roar of "he has never done fun" rings out) but true to form the practice has started with the assistance of
The Great Golf Company in Balsicas
they didn't know I was visiting and going to test their patience. 
As Keith soon pointed out, I haven't lost it.  The Sway on the backswing, Last photo playing I could find 25th December 2012 The Casting the club from the top, Club over the line
Basically all the bad habits still there, but I'll persevere
After about 20 shots and a pull to the leg muscle some reasonable results to work from.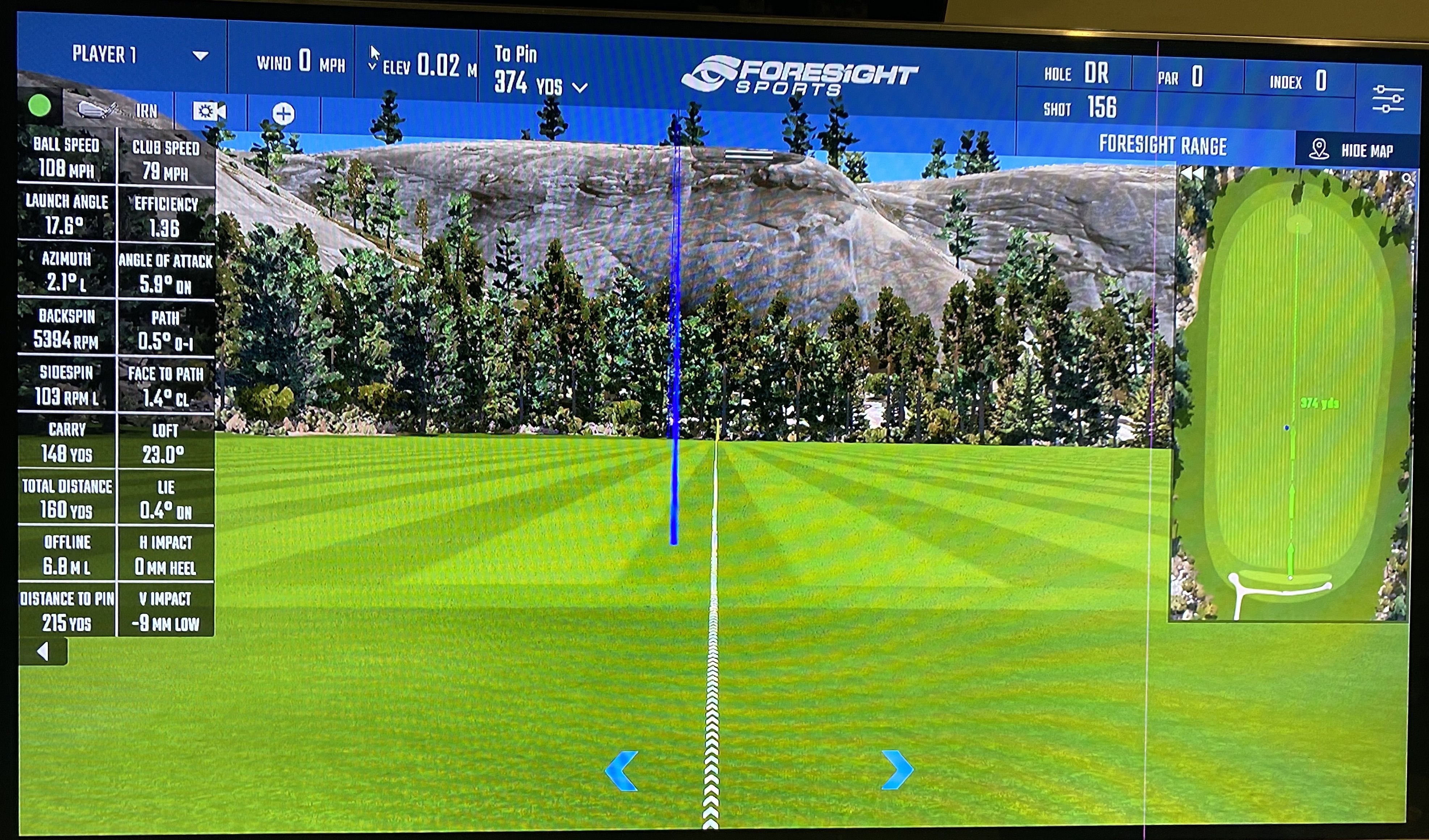 Not so bad with a 7 iron

No idea how much offline I would be with a driver.
So we start counting the days down, we have a few ideas of how we can use this opportunity for the Charity Week, keep following our blogs and the polite observations will be taken in good spirit.
Neil Cockings