1.2 Million video views in one month
25 February 2021
0 Comments
Corona Virus in Spain Information
The first day of lockdown in Spain 16th March 2020 and an Impromptu video by Adrian through Keystyle Properties Facebook page explaining the Laws set down by the Spanish Government for their Country Lockdown, this video resulted in over 30,000 views, it quickly became apparent that the assistance giving correct Information and not Fake news to the Expat community in Spain and those maybe with a close interest either through family or maybe owners of properties here in Spain, that this was much needed by the feedback received.
Over 30 videos later with 1.2 million views and growing to over 10,000 followers to the page facebook.com/coronavirusinspaininformation/ set-up just to cover the situation, he continues to broadcast daily at 16.00 EST all the latest news and information that he along with his wife Paloma have researched and translated.
The Keystyle Properties profile says "Detailed and Informative" he has certainly shown he works to those ethics.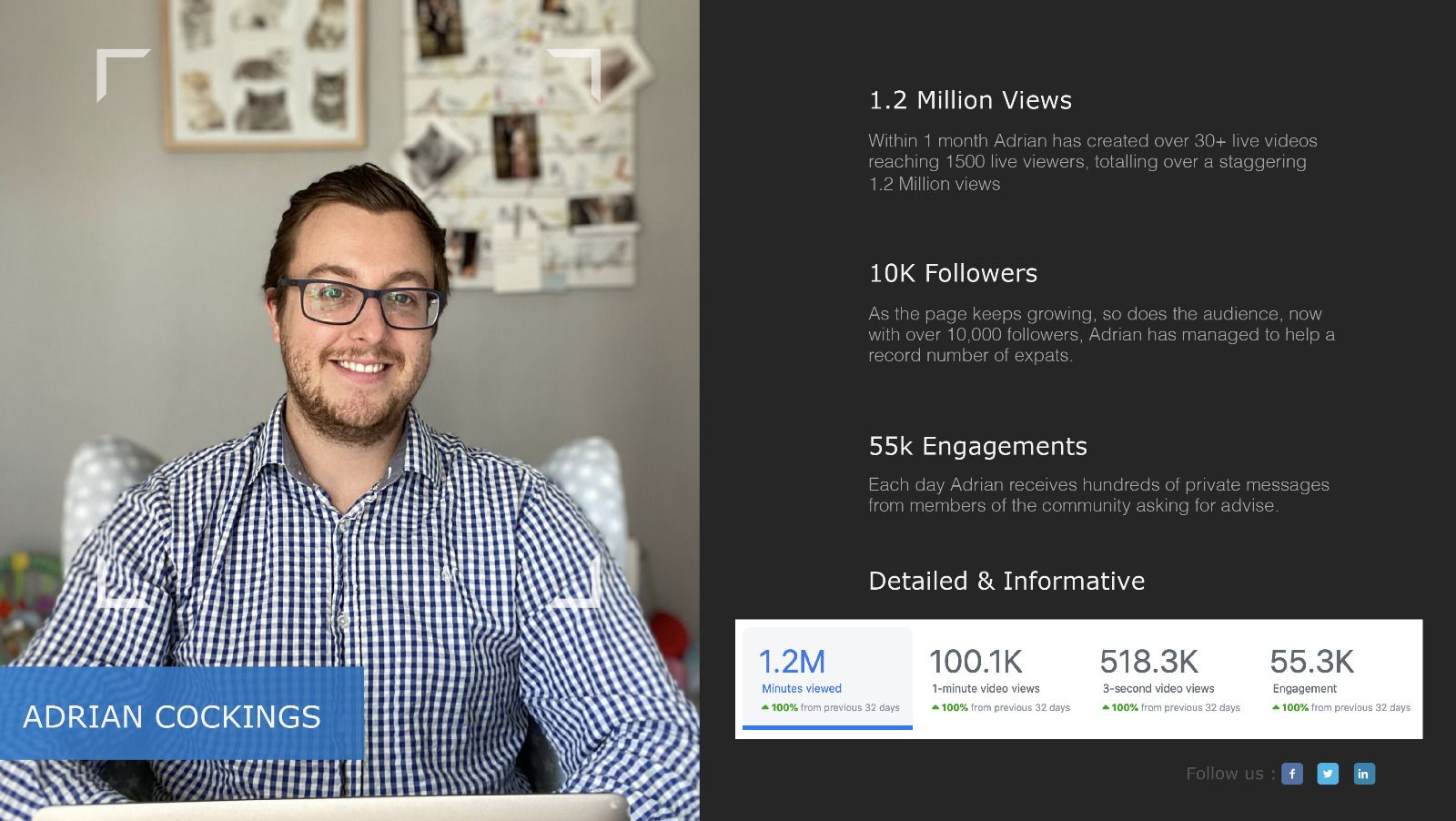 Just a Few from the thousands of the Testimonials that have been given
Thank you for clarity, makes life easier knowing what's true and not fake, you are doing a fab job Adrian and Paloma, God bless you both xxx
Thank you for all your hard work, it's been a lifeline to the outside world.
Way To Go Adrian, Paloma, and Keystyle. Thank You for helping thru these Troubled Times.. accurate Information is Much Appreciated
I watched you from day 1 and shared with as many as I could to educate them about what's happening here. You and Paloma are doing a fantastic job for us so a big thank you. Don't know if your property agency will take on property as far as Mar Azul (frontline sea) just outside Torrevieja but if you do I would love to have you as an agent.
You and your wife are doing a brilliant job keeping us all informed, in simple and easy to understand terms. Thank you both
Thank you, Adrian and Paloma. Probably the most informative and unbiased platform available in Spain. No fake news here. Well done to you both, and keep up this great work!
A fantastic response of appreciation for all the work Adrian and Paloma have been doing